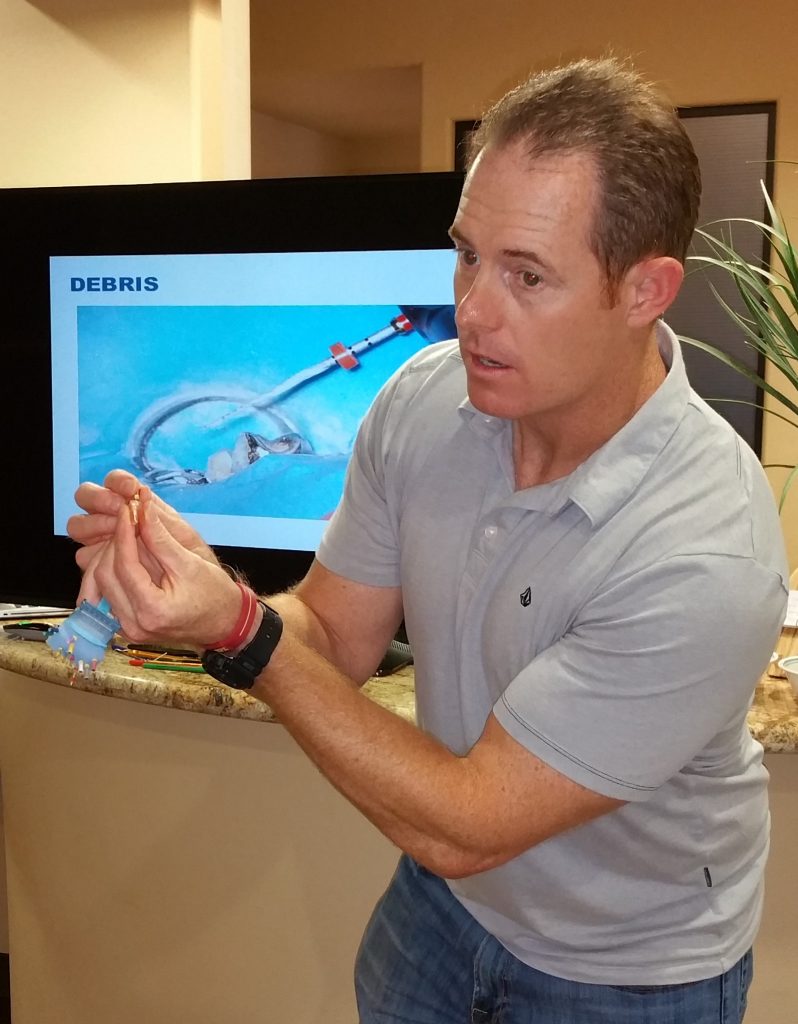 Root Canal Academy Mission
I'm Reid Pullen, and I founded Root Canal Academy because I'd like to make you a better clinician.  Our goal is to make you better TOMORROW! This training is designed to make you BETTER in all aspects of the root canal procedure. We will help you solve immediate problems as well as accomplish your long-term education needs.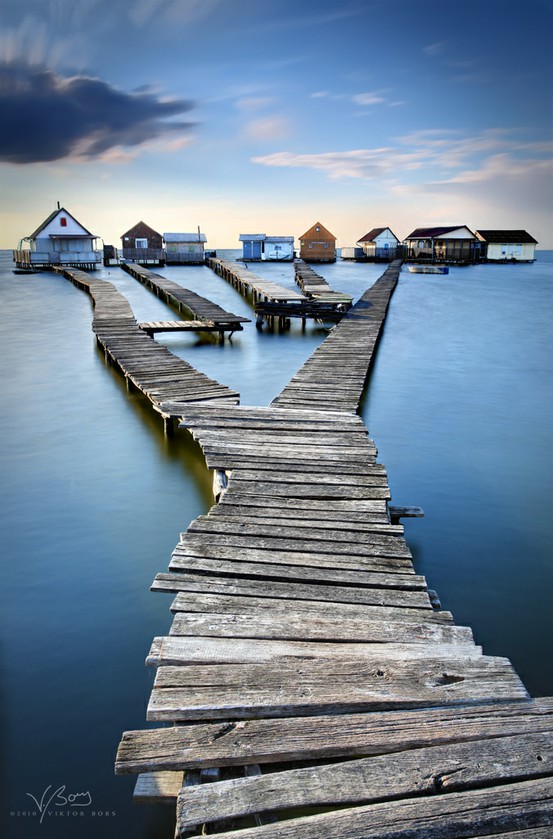 Reid V. Pullen

D.D.S., F.A.G.D., Diplomate of the American Board of Endodontics
Practice Profile Questions:
What can you tell us about your background?
I grew up in southern California playing football, baseball, and basketball and didn't have an artistic bone in my body. I played football at the University of California, Davis and graduated with a B.S. in Biology in 1995. I then attended USC Dental School and graduated in 1999. I completed a 1 year Advanced Education in General Dentistry in the Army Dental Corps in Landstuhl, Germany in 2000 and served in the Army as a Dentist from 1999-2002. I then spent 2 years in private practice as a General Dentist in Yorba Linda, CA which I found to be an extremely valuable experience. I decided to follow a desire that had been growing for the last few years and applied to Endodontic residencies and attended the Long Beach VA Endodontic Residency from 2004-2006. I opened my own endodontic practice in 2007 in Brea, CA and have been working hard ever since to be better and to grow the practice. I also have 3 perfect kids and a wonderful wife and like to work out, eat and read.
When did you become a specialist and why?
I became an endodontist strictly for the fame and money. No really, I first became interested in endodontics while in the Army. I was scared of maxillary molar root canals and after learning the basics I was let loose to perform endo. After some success and many mistakes, I started realizing that it was pretty fun and that I could actually do it. I liked the complexity of each treatment and also loved how cool you look while using a microscope.
Is your practice limited solely to endodontics or do you practice other types of dentistry?
My practice is limited solely to endodontics.
Why did you decide to focus on endodontics?
I entered the Army planning to be an Oral Surgeon. I changed my mind numerous times over the next three years exploring Periodontics and Pediatric Dentistry. The military was a great place to learn about the different specialities and all of the specialists were extremely open and willing to help in anyway they could. I settled on endodontics thanks to my friend Adam Colombo (endodontist in Kansas City) who encouraged me to perform more root canals. I realized that it was a very complicated and cool procedure with immediate payoff. So yes, I learned how to do root canals on our American soldiers and I had a lot of geographic success. In other words, I left Germany before I could see any of my endodontic failures.
Do your patients come through referrals?
Yes, the majority of my patients come through referrals but over the last year I have learned that a lot of patients came to us because of our Yelp reviews. At the time I knew very little about Yelp but have realized how important online reviews can be. I now ask our patients to tell their general dentist what a great experience they had in our office and to write a favorable Yelp review. I also tell them if they didn't like us to keep quiet.
How long have you been practicing endodontics and what systems do you use?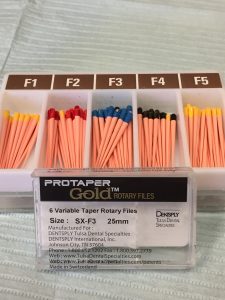 I completed the endodontic residency in 2006. For a year and a half I was an endodontic journeyman and finally settled down and opened a practice in Brea, CA in 2007. I absolutely love the WaveOne Reciprocating file (soon WaveOne Gold) and the ProTaper Next (Dentsply Tulsa) shaping files. I have multiple NiTi file disorder and use an array of NiTi files including TruShape, ProTaper Gold and Vortex Blue (Dentsply Tulsa). All of these files are absolutely amazing by themselves or used in a Hybrid technique. I like using different file systems because it keeps things interesting and fresh and it allows me to master more techniques. I also feel it makes me a better teacher and lecturer because I am more experienced on each file technique. I also have multiple sealer disorder and use Bioceramic sealer and Bioceramic gutta percha points (Brassler USA), Pulp Canal Sealer EWT (Kerr) and Thermaseal Ribbon Plus Sealer (Dentsply Tulsa) with GuttaCore.
What training have you undertaken?
Besides dental school and residency I continue to attend as many quality continuing education classes as possible. I have taken an implant course and still love to listen and learn techniques from other endodontists. I usually pick up a few gems from each lecture I attend and can immediately apply them to my clinical practice.
Who has inspired you?
Dr. Stephen Davis my Endodontic resident director at Long Beach VA was a great teacher and loved to ask hard questions. All of my co-residents at the Long Beach VA were fantastic and were always trying to make you better. Dr. Gary Carr was very influential in setting up an ergonomic office with high quality technology. He also inspires all of us to be excellent. Dr. Cliff Ruddle has always been a great teacher and very inspiring to a young endodontist trying to find his way. Dr. Adam Colombo (Endodontist), my good Army buddy, encouraged me to apply to endodontics and to stay healthy in that endeavor. My wonderful and extremely talented associate Dr. Paula Elmi makes me better every day and continues to push me to be excellent. Lastly, my loving wife always encourages me to be my best and allows me to vent when I have rough days.
What is the most satisfying aspect of your practice?
I love when a patient tells us that that was the most painless, easy root canal they have ever had (of course this is not always the case). We also try to infuse a little humor into the procedure and a few patients have told us that was the funniest dental experience they have ever had. My endodontic assistants are all very funny and really help to lighten things up especially with a fearful patient. Second, I love when a case turns out well and I know in my heart that I did everything I could to be excellent. Now I just have to figure out how to do that every time.
Professionally what are you most proud of? Two things: Becoming a Diplomate of the American Board of Endodontics in 2013 and secondly, setting up a new practice from scratch. It was a lot of work and stress but has been immensely gratifying.
What do you think is unique about your practice?
I am proud of the technology in my practice. I have TDO which is the best endodontic software on the market. TDO allows me to print out or email beautiful patient reports and provide seamless digital radiography, CBCT images and pictures taken through the microscope to each patients file. It is a very thorough and well-constructed endodontic software created to give a complete digital office. I use ProErgo Zeiss microscopes with the assistant scope and cameras so I can take pictures and video and document information in the patient charts, especially cracks and fractures. I have a Lightwalker laser (Fotona) and use Photon Induced Photoacoustic Streaming (PIPS) on all my cases. This is laser enhanced chemical debridement accomplished by placing the PIPS tip just into the access and using photons to cause a tidal wave of aggressive acoustic streaming to move solution throughout the entire root canal system. I also have a limited focus CBCT (Carestream) that I find invaluable in my diagnosis and retreatment and surgical planning.
What has been your biggest challenge?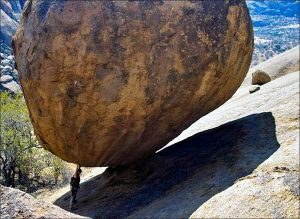 Finding the right staff that can all get along day in day out. Endodontics is a very hard field and it is especially hard on the assistants. I now have a phenomenal staff: Stephanie, Trish, Lizz and Natalie. These are four of the best staff I could ever ask for.
What would you have been if you didn't become a dentist?
Cop. My personality seems to fit that field. I always ask my cop friends to tell me stories so that I can live through them.
What is the future of endodontics and dentistry?
I think the future of endodontics is very exciting. With the advent of SonEndo and PIPS and the new irrigation paradigms that are coming out, the field of endodontics will be changing for the better. The Nickel Titanium files are also getting easier and safer. WaveOne and WaveOne Gold (coming out soon) reciprocating file allows the clinician to treat an entire canal system with one file in a very efficient, predictable and safe manner. Even though the technology is making it easier for general dentists to perform endodontics, I still think the endodontic community will be busy for many years to come. Root canals are still difficult!!!
What are your top tips for maintaining a successful specialty practice?
1) Perform the best treatment possible and try not to hurry through a case. When in doubt use 2 visits to complete the NSRCT. 2) Call all of your patients the next day. This is a huge practice builder because the patient sees how much you care and often tells the referring dentist that you called to check on them. 3) Use New nickel titanium files on new cases. I can't remember the last time I have separated a new nickel titanium shaping file. 4) Invest in technology (CBCT, PIPS, ProErgo Microscopes) 5) Hire great staff members and form a loyal team (easy to say, hard to do). Take them all out to happy hour and sushi or to a ball game every now and then. This builds relationships and only serves to improve office morale.
What advice would you give to budding endodontist?
Buy the best equipment. If you are opening your own practice I 100% HIGHLY recommend using TDO as your office software. This is a huge practice builder, and Gary Carr and the TDO group give excellent support and are always friendly. I recommend buying a good CBCT machine because what you can see you can do. If you don't know something is there then it will be tough to find and treat. Work hard and learn as much as you can. For the first three years try not to work fast but smart and when in doubt place Calcium Hydroxide.
What are your hobbies and what do you do in your spare time?
I like most to be with my wife and three kids. I have coached my kids in baseball, basketball, soccer, and football. Recently, I coached an all girls 4th grade flag football team, in an all boys league. We won three games and I was surprised to see how tough and competitive the girls were. The boys feared us!
I also enjoy working out, martial arts, surfing, playing golf, and reading. I recently spent a week at an orphanage in Haiti performing tooth extractions. It was a very difficult experience to see the suffering and poverty that exists in Haiti. Many of the adults that I treated had never seen a dentist. I came to learn that the Haitian people are extremely resilient and adaptive.
Also, these last few years I have started teaching and giving lectures and hands on workshops around the country. It has been a lot of fun and I have learned a lot through this process.
Top Ten List: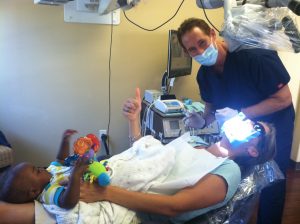 1) ProErgo Microscope from Zeiss
2) TDO (The Digital Office) Software
3) The 90003D CBCT and Digital sensors (Carestream)
4) Lightwalker laser from Fotona (Photon Induced Photoacoustic Streaming)
5) WaveOne/WaveOne Gold Reciprocating Nickel Titanium Shaping File (Dentsply Tulsa)
6) ProTaper Next Nickel Titanium Shaping Files (Dentsply Tulsa)
7) ProMark Apex Locator (Dentsply Tulsa)
8) ProMark rotary/reciprocation motor (Dentsply Tulsa)
9) New ProTaper Next X2 GuttaPercha (Dentsply Tulsa)
10) Bioceramic sealer and Bioceramic coated cones (Brassler USA)
11) EndoPro270 Cordless Heat Plugger (Brassler USA)
Short Bio: Graduated from USC Dental School in 1999. Completed an Advanced Education in General Dentistry in 2000 while serving in the Army Dental Corps in Landstuhl, Germany. Graduated from the Long Beach VA Endodontic Residency in 2006. Opened a private practice in Brea, CA in 2007. Became a Diplomate of the American Board of Endodontics in 2013
Practice details (operatories, staff, history, etc): 4 operatories with 4 ProErgo Zeiss Microscopes, Carestream 90003D CBCT, Lightwalker Laser for Photon Induced Photoacoustic Streaming, 1 high-quality associate working part-time, 4 high-quality assistants, 2 in office surfboards (one still unridden).
Contact info: Office 714-529-9029, Reidpullen3@hotmail.com
---
Testimonial from an industry professional:
"I have known Dr. Reid Pullen for 3-4 years now and
feel he is one of the most progressive and brilliant
endodontic clinicians I know. After developing,
researching, and teaching the radial fire laser tip for 12
years, I have worked with great teaching programs, and I
feel Reid's Endodontic Program is the best one offered
today. I highly recommend his program to all my students
who want to learn better endo." John H. D.D.S. 6-20-15
---
Access Reid Pullen's teaching now!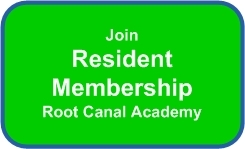 Questions? See our

FAQ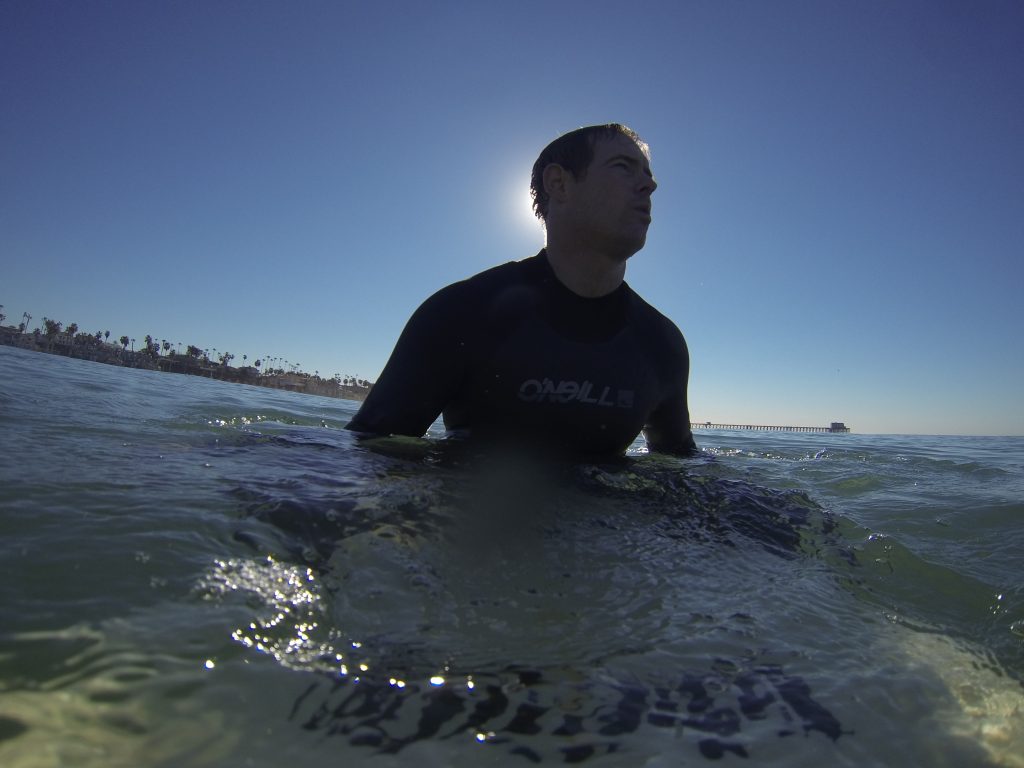 This'll be fun!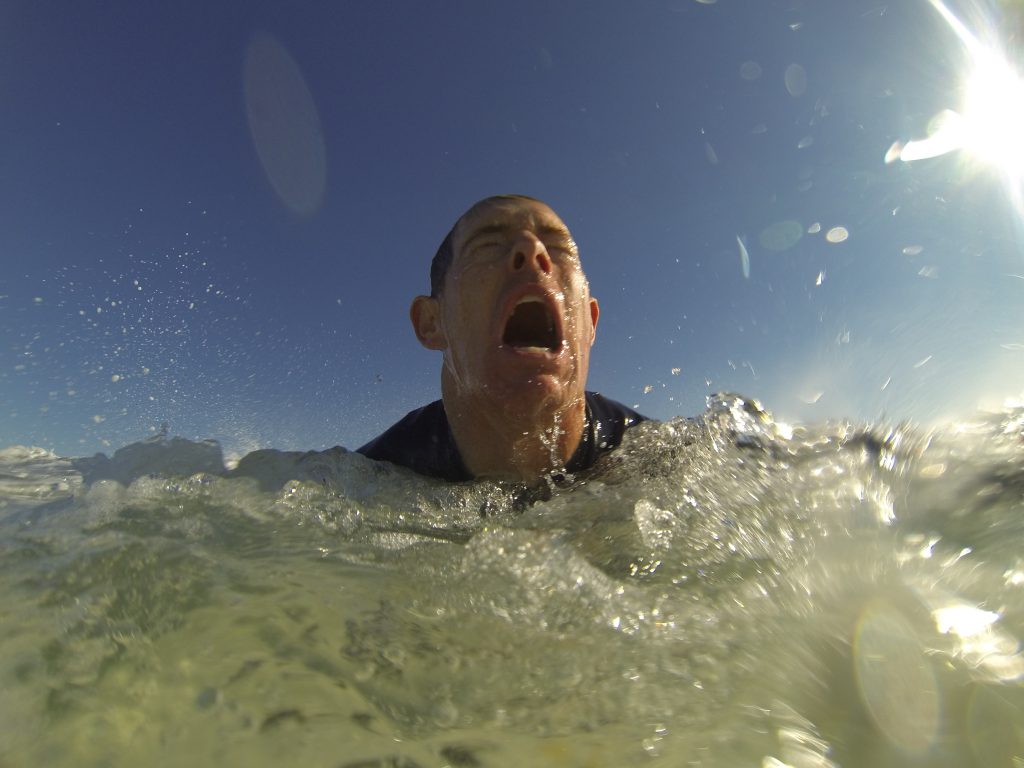 for
TOTAL IMMERSION IN
EXCELLENT ROOT CANAL PROCEDURES…
---
Tooth Replica Photographs Courtesy: Vu Le, D.D.S.