Root Canal Academy would like to provide you with easy post-seminar access to learning materials. Materials will be posted here for 30 days from your seminar date.
We hope that you enjoyed the seminar and find the material useful in your practice. For complete root canal procedure teaching–including lectures, live procedures, case discussions, and much more–consider a Resident Membership at Root Canal Academy. Full access to all learning material, 24 hours a day!
---
Videos
ProGlider
Tooth #31, ProGlider rotary file is used to obtain an Open Glide Path.
WaveOne
WaveOne Gold Primary (Red)- Tooth #31, The WaveOne Gold reciprocating shaping file is all you need to shape this second molar with 3 canals.
WaveOne, Second View
WaveOne Gold Primary (Red)- Tooth #31 (same video as #2 but recorded from a video camera held by my assistant so it gives a different perspective). WaveOne Gold reciprocating shaping file is safe, easy, and fast.
---
Procedure Chart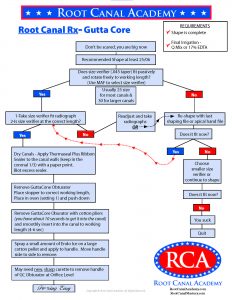 ---
Audio
Click on lesson to listen, right click on lesson to download. You can then listen in your car, on your phone, or anywhere that you can play audio files. File format is mp3.
---
Your focused learning Seminar presented some important root canal procedures and tools, which are part of the complete Root Canal Academy learning system.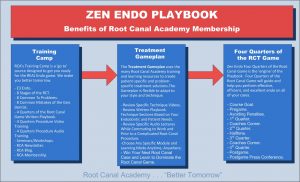 …Become an RCA Resident Member
and become
BETTER TOMORROW!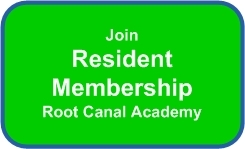 Thank you for visiting Root Canal Academy!