For comprehensive learning, retention, and easy future reference, RCA Academy  provides videos in three learning categories:
Lectures
Procedures, both live patient and tooth replica demonstrations
Case discussions
Introducing the New Learning Lessons Video Series
This video series is a presentation of the new Learning Lessons Book series. The Learning Lessons is a series of cases that focus on different aspects of root canal treatment. In the first Learning Lessons book the focus is mainly on conventional root canal treatment (clean, shape, and pack). Book 2 of the series discusses all retreatment and presents tips and tricks to help you perform better retreatment. Book 3 in the series discusses all the mistakes I have made and have seen over the course of 13 years in endodontic private practice and how to recover from these mistakes. Book 4 of the Learning Lessons presents, The Dreaded MB2 and gives tips on how to locate and negotiate this most difficult canal. Please keep an eye out for next books in The Learning Lessons: Tricky Dick Diagnosis and Kick-Ass Cases, Kick-Ass Technique. New videos will be posted here soon.
LECTURES
INTRODUCTION TO LECTURE VIDEO LESSONS
PREGAME LECTURE VIDEO LESSONS
1ST QUARTER  LECTURE
2nd QUARTER LECTURE
HALFTIME
3RD QUARTER LECTURE
4th QUARTER LECTURE
POSTGAME
CASE DISCUSSIONS
CASE DISCUSSION, FULL TREATMENT PT. MP, #12, 3 CANALS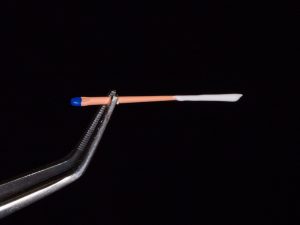 PROCEDURAL VIDEOS
PREGAME
1ST QUARTER PROCEDURAL VIDEOS
2nd QUARTER PROCEDURAL VIDEOS
3rd QUARTER PROCEDURAL VIDEOS
4th QUARTER PROCEDURAL VIDEOS, Pt. GK
PROCEDURE – TOOTH REPLICA DEMONSTATIONS