Greetings Clinicians,
I'm proud to present a major new content area on our RootCanalAcademy.com website: The '4 Quarters of the Simple ReTx Game.' Let me introduce the course:
We provide and will continuously update video and other content as RTX tools and techniques evolve. Oh, and we have a ReTx book in production too, as part of our Learning Lessons series. That will be on our Publications page. I'm excited about how this new RTX course can help you serve existing patients better, and add a revenue source with simple ReTx.
ReTx Video — Preview of '4 Quarters of the Simple ReTx Game'
This 6:30 minute video — part of a 35:00 minute full procedure — walks us through the retreatment process using a standard periapical radiograph. I annotate the image showing which areas of the canal are targeted with each step and tool of the retreatment–watch and learn the basics of the retreatment technique.

Stay tuned to our website for more additional material for the retreatment course. We are here to make you BETTER TOMORROW with 4 Quarters of the Simple ReTx Game!
Please ask any questions about this course. I'd love to hear your perspective and additional needs.
Reid
PS By the way, our new RTX course is organized with the same 4 Quarters system that makes learning easier.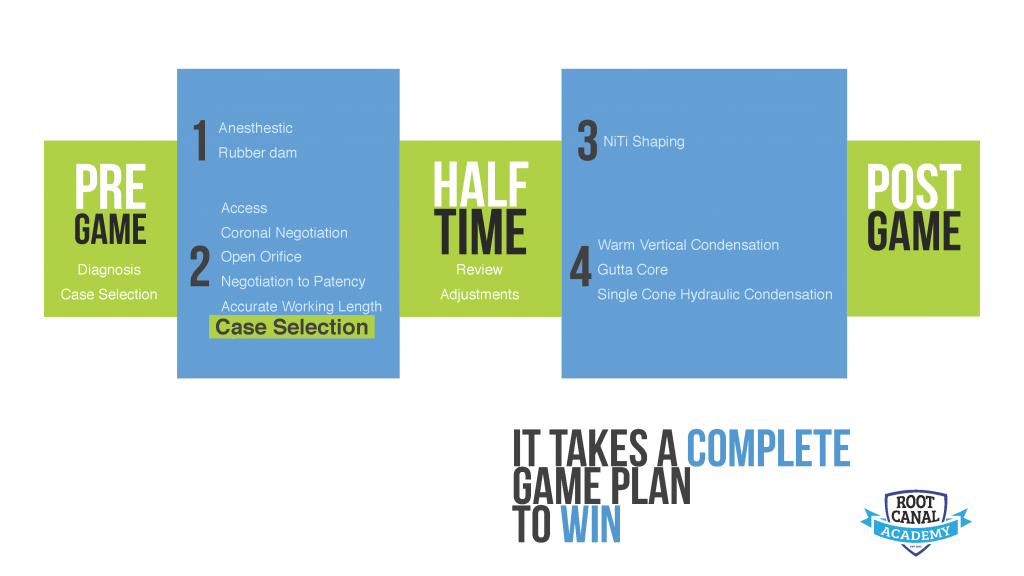 Comments From a New Resident Member, Summer 2020