Dear Clinician,
I feel dental health is important to our overall physical and emotional health. I'm proud to serve my patients in this regard with quality endodontic teaching, and it is part of why I created Root Canal Academy.
Sometimes people say things that make me proud (and emotional). Here is a recent message that I received:
TESTIMONIAL
Hey Reid,
I went through each of the Lesson books that you sent.
First, I just wanted to let you know that you are hilarious. Thanks for making such an easy-to-follow set of books for Endo. I have been getting more and more cases under my belt, and I wouldn't have started doing these if it were not for the confidence I have gained by going through your material – online and now the Learning Lessons books. I have noticed a definite improvement in the quality of endo that I am providing to my patients. It's great to have a clear vision of what I will be doing before I even get into a tooth. –L.S.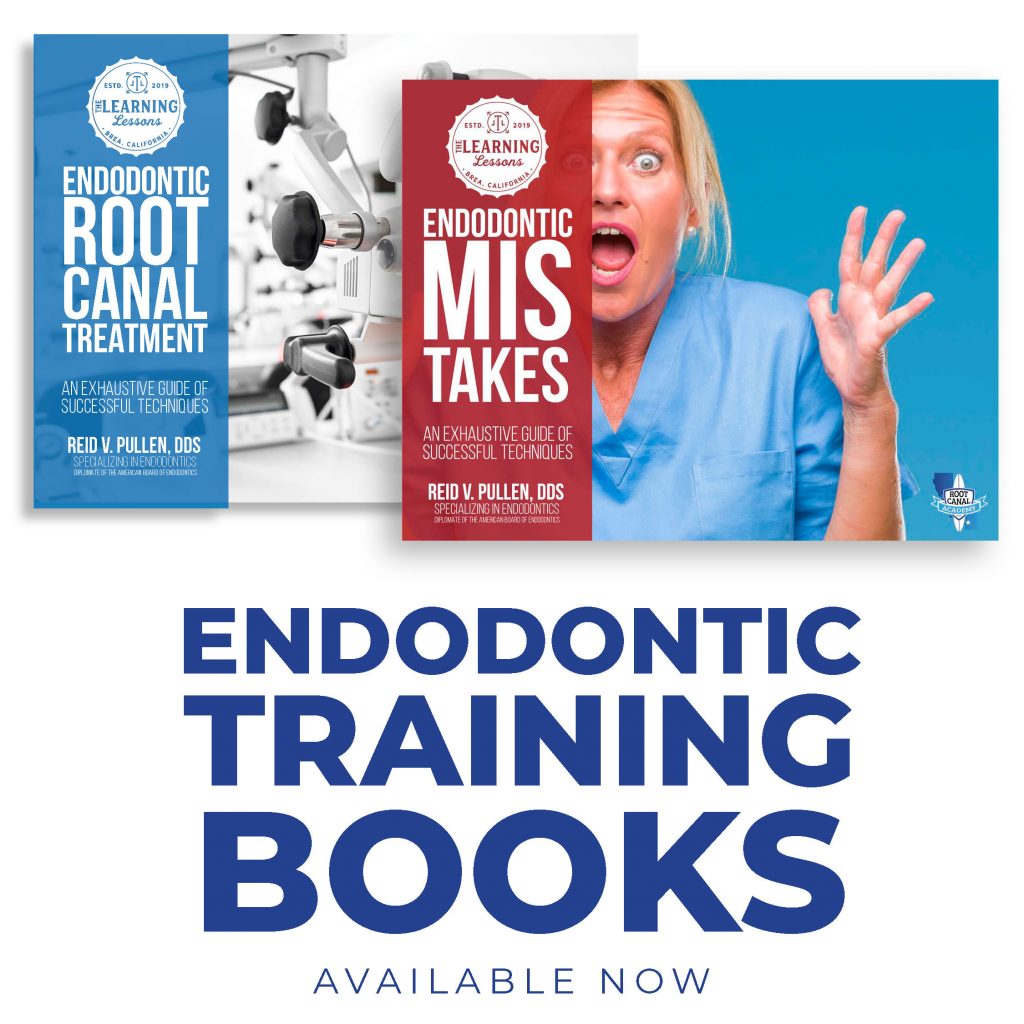 * * * *
In a lot of disciplines today people say "there's always better." I've found the better we are, the more we are rewarded–in many ways. I'm here to make you as good as you want to be. And provide you tools to get there!
I hope to help you provide more services, get more patients, and have more fun. Don't forget to laugh and enjoy the journey!
–Reid
ReidPullen@RootCanalAcademy.com