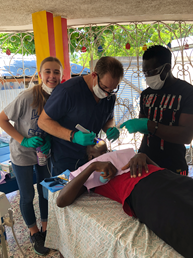 A few weeks back I had the distinct pleasure to spend a week in Haiti performing dental procedures (mostly extractions, cleaning and simple restorations). This was my fourth trip to Port-au-Prince and it was one of the best. This was the first dental trip that I was able to bring a portable dental unit (I had to purchase a small compressor in Haiti) which allowed more versatility in our dental procedures. My good buddy Dr. Jon Heezen from Minnesota came with me along with my sweet 13 year old daughter Allie Mae. Thank you Dr. Heezen for helping me extract the difficult ones. There was not one tooth in 6 days of practice that Jon couldn't get out. It was quite impressive. I would like to thank Dentsply Sirona for the incredible generous donations along with Septodont who provided all of the anesthesia and needles, etc. Thank you to Dentsply Sirona, Benco, SunStar and Henry Schein for all of their amazing donations.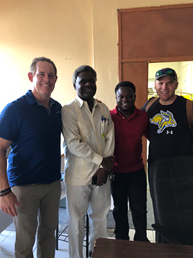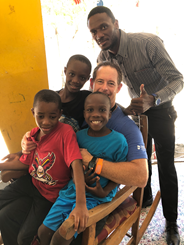 I was also able to meet the Dean of the dental school in Haiti and take a tour of the school. It is very exciting to see what they are trying to do in their country by training comprehensive dentists to make an impact on the people.
Thank You Haiti Mission Sponsors!
Benco
SunStar
Henry Schein
Dentsply Sirona 
Septodont
.