It's another Monday morning in the Endo world and I just finished 3 pretty cool cases in a row with very little effort (at least it felt like that).  I also had another endodontist in my office observing PIPS irrigation so the stress level was higher than normal. But when I start getting stressed I know I can rely on the basic Rootcanalacademy.com principles of Open Orifice, careful Negotiation to Patency, Accurate Working Length, and an Open Glide Path to help lead the way.
On all three of these molar cases (#3, #15 and #31) I used the Proglider (Dentsply Tulsa) glide path file to obtain a very fast and safe Open Glide Path and then the WaveOne Gold Primary (Dentsply Tulsa) reciprocation NiTi file to quickly and safely shape all the canals including #3 and #15 with MB2's.  I then used Photon Induced Photo Acoustic Streaming to chemically debride the root canal system. The new WaveOne Gold gutta percha cones fit the cut shape like a glove.  I used BioRoot Root Canal Sealer to effectively seal the 4 canal molar systems and walked away feeling pretty good.
I felt very little stress treating these molars (this is not always true) and walked out of the room whistling feeling joyful and energetic.  I love it when I can perform high quality endo and still have lots of energy left for the day. I was even able to go to my 11am JiuJitsu class.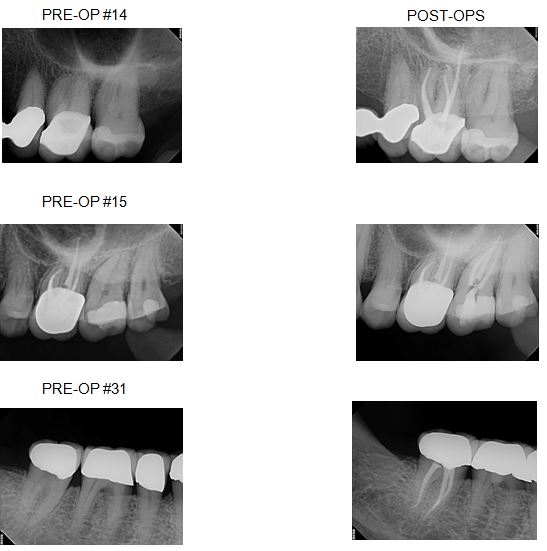 .