Greetings Clinicians,
Our last post was a primer 'Using Calcium Hydroxide,' as part of our preview of the forthcoming publication of Learning Lessons. In this post, we present Case #5 'Removing Calcium Hydroxide.' I get these questions about removing Ca(OH)2.
Why do I need to use Calcium Hydroxide? Why not just
leave the canal dry?
What if some Ca(OH)2 is left on the canal walls and you obturate?
Can Ca(OH)2 block you out on the 2nd visit?
Here are answers and procedure tips in my Learning Lessons Case #5: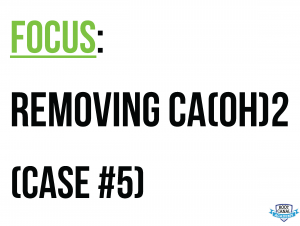 This is another sneak peak at a forthcoming series of Learning Lessons books to be available soon through RootCanalAcademy.com. See other lesson samples in this blog.
Happy endo my friends,
Reid
ReidPullen@RootCanalAcademy.com