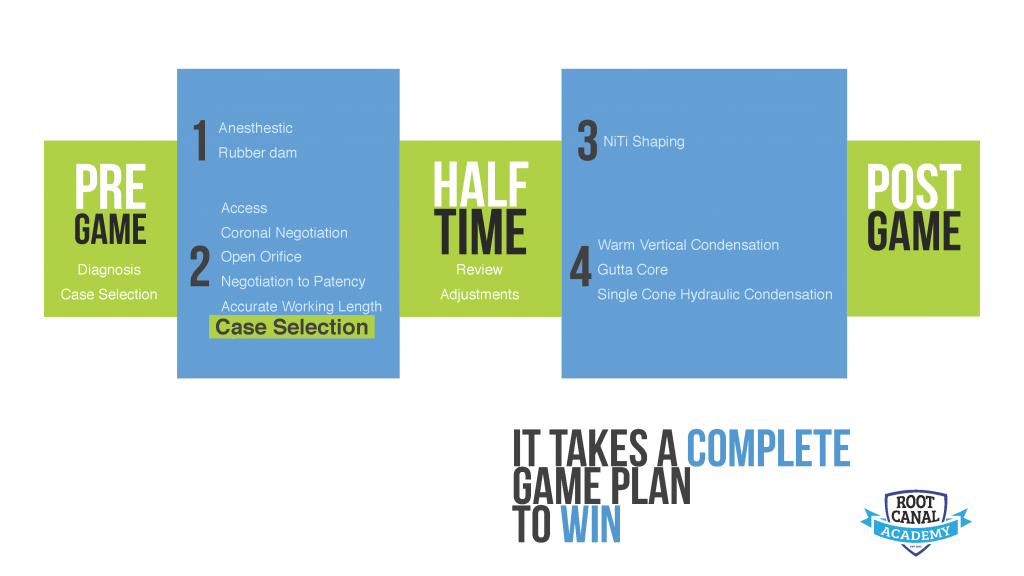 Greetings Clinicians,
Here is a nice new graphic summarizing Root Canal Academy teaching. It puts on one page in a digestible format the complicated root canal process. My '4 Quarters' teaching aims to organize the many sub procedures into a 'football game' format. Simple! Four quarters of procedures along with 'pre game, halftime, and post game' activities. I've found that this common format makes learning not only easier, but fun.  Participation is great; winning is fun!
The 4 Quarters graphic can serve as a refresher for our Resident Library members–who get our entire game plan!–as well as an orientation for Free Library members and those considering joining our Free Library (BTW it's FREE!).
Enjoy,
Reid